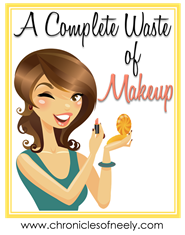 Happy Monday everyone! H and I are both a little under the weather but are excited for the possibility of snow tonight! I am linking up with Neely from
A Complete Waste Of MakeUp
to tell a little bit about this blog of mine! Hope you enjoy and feel free to comment so I can look up your blog and follow you!
I started this blog when we were living in FL to keep our families up to date on Hudson. While I started out just posting pictures of H it kind of blossomed and now I blog about anything and everything that is going on in our lives. Blogging is such an outlet for me, you may not always like what I have to say but that is what is so wonderful about blogging, I don't have to please everyone, only myself.
2. Tell us about your blog
Like I said above this blog really started as a way for me to share pictures and stories about H. Now I blog about my feelings about wanting to go back to work after being laid off over 6 months ago and about trying to figure out if we want to have another baby. There are light moments and heavy moments but every moment is real.
I grew up in Richmond VA, went to ECU and VCU, started grad school at ODU, and might be finishing it soon. M and I moved to FL after he finished Business school, we lived there for 3 1/2 years. We moved to TN 3 months ago for M's new job and are slowly getting used to cold weather again! I love going back home, to my parents river house, and to a family spot in Canada!
4. Tell us about your job
Right now I am a SAHM to my almost 3 year old son :) I was laid off from my job back in July, moved in November so it has been a little crazy. I would love to go back to work 3-4 days a week or we have been talking about me going back and finishing my masters, hopefully we will have some news soon!
5. Tell us about your city
I live outside Nashville in cute little town. It was very hard to move from a big city with about 5 of everything to a town where there is only 1 CFA!! We are loving it though! There is so much to do with kids and we are excited to check out everything! I have been into Nashville once but am hoping to maybe meetup with some of you while your here for BLISSDOM.
6. Tell us about your favorite activities/hobbies/things to do
I love to pretend that I am crafty, thank you Pinterest! I enjoy being outside, hiking, walking, etc. I am a water baby who loves to swim, ski, tube, heck I have even gone barefooting! I am starting to enjoy cooking! Any reality TV like the housewives I love, I also like anything on HGTV!
Hope you enjoyed this little about me post!