It is no secret that I love my hometown of Richmond Va and after meeting a new couple at church who lived in Richmond for years it made me just a tad bit homesick. Richmond is unlike any city that I have ever lived in or been to. It marchs to its own drum and has a spirit all its own.
So here is my You Know Your From Richmond If list.....
1. You know your from Richmond if...you know that the restaurant above this Stuffy's is one of the best in the city....reservations don't mean anything at Edo Squids and neither does friendly service. Oh and they do not have tarter sauce for your oysters so bring your own
2. If the term tacky light tour evokes memories of limos and spiked drinks while riding around the city. USA Today named Richmond's tacky light tour the best lights display in the US....pretty impressive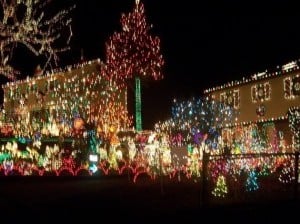 3. Legendary Santa is the only Santa you went to see and the only one you take your kids to see. Extra points if you remember Bruce the Spruce
4. When I say "the Fan" you know what I am talking about....pretty row houses and bars on almost every corner with everyone you ever went to high school with
5. Ukrop's white house rolls, chicken salad, and rainbow cookies will live forever...even if the store didn't
6. If you've ever been to Innsrbook After Hours or Friday Cheers during the spring and summer...again bonus points if you remember when Friday Cheers was at 6th street market place and Innsbrook was a mud/gravel pit
These are just a few of the things that make Richmond well Richmond. I could have gone on and on....trust me!